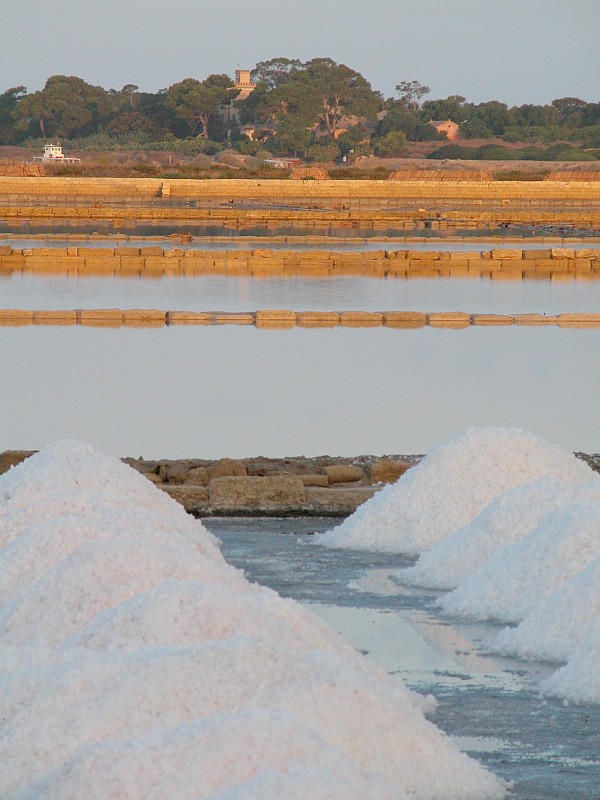 Mothia – Mozia
Immersed in the area of ​​water called the Lagoon is the small island of San Pantaleo, where once stood the ancient city of Mothia.
It' This is one of the oldest Phoenician foundation (late eighth century. a.C) together in Panormo and Solunto. Soon Mozia became one of the bases of the ancient world's most important commercial, but after the defeat of the Carthaginians a.C0 a.C) underwent a period of decline and then bloom again towards the end of the century, when it was also reinforced the walls, already extended to the entire island.
Rekindled hostilities with the Greeks Mozia was conquered and destroyed by Dionysius I of Syracuse: the inhabitants took refuge on the mainland and then founded the city of Lilybaeum, l'odierna Marsala.
The settlement on the island was never rebuilt and today is therefore a rare example of a Phoenician-Punic settlement, has survived almost in its entirety without further duplication.
Today Mozia belongs to the Whitaker Foundation, il quale per primo si occupò di scavare l'isola nei primi anni del '900.
The island can be reached by boat from a canal that runs along the salt (along the sea can be seen especially during low tides a road built on the bottom of shallow marsh that connected the island with the mainland, where there was a necropolis). Of considerable interest is t (sacred altar), the cothon (rare example of artificial harbor Punic) the archaic necropolis, the sanctuary, the Museum and the so-called house of mosaics.
The saline
In the stretch of coast between Trapani and Marsala extend the reserve of Saline of Trapani and Paceco and the Lagoon of Marsala, a unique environment of considerable interest, landscape, cultural, economic and natural.
The tour takes place in the so-called 'Salt Road' with its mills, 5 of them recently restored, the characteristic mounds of salt covered by terracotta tiles, and finally the Salt Museum of Nubia. The whole area of ​​the Lagoon is populated by a variety of waterfowl (especially herons and wild ducks).